What does it mean to partner with SPC?
We connect our members to exclusive student discounts on relevant products, services and experiences Canada-wide. In turn, we provide our partners with a loyal base of student shoppers.
Canadian students pay an annual fee for their SPC membership to enjoy cost savings throughout the year. Our engaged members are constantly looking for the best deal in exchange for brand loyalty.
Our partners span across all categories of shopping to support all student needs. We work with retailers in fashion, food, tech, beauty and services. Are you ready to get your brand in front of Canada's most active Gen Z shoppers?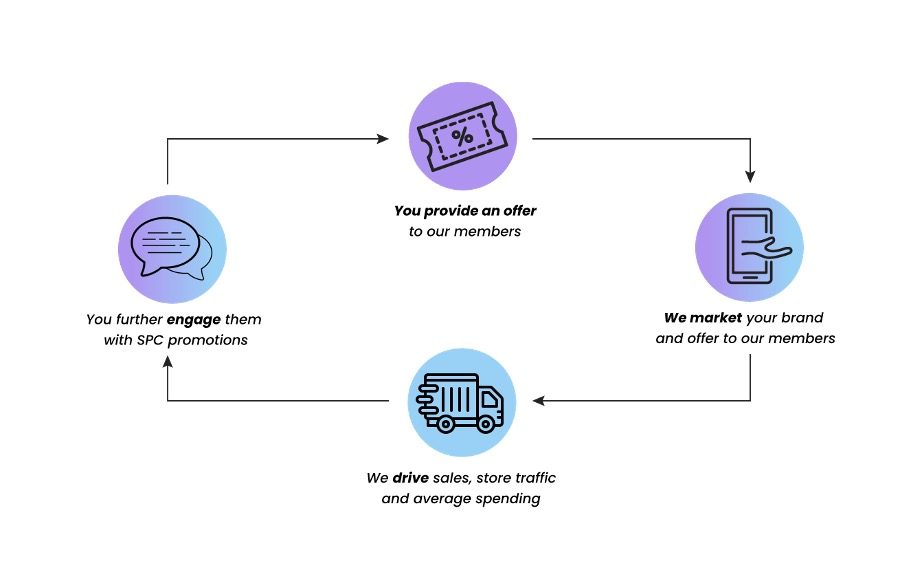 Why Partner With Us?
We speak Gen Z. Let us do the talking.
Our partners have access to exclusive promotions across our platform and owned channels to ensure they stay top of mind with our Gen Z audience. Since day one SPC has been present where most brands don't have access, starting with high school campuses all the way to airports. We insert brands into new spaces, with fresh content and grassroots tactics.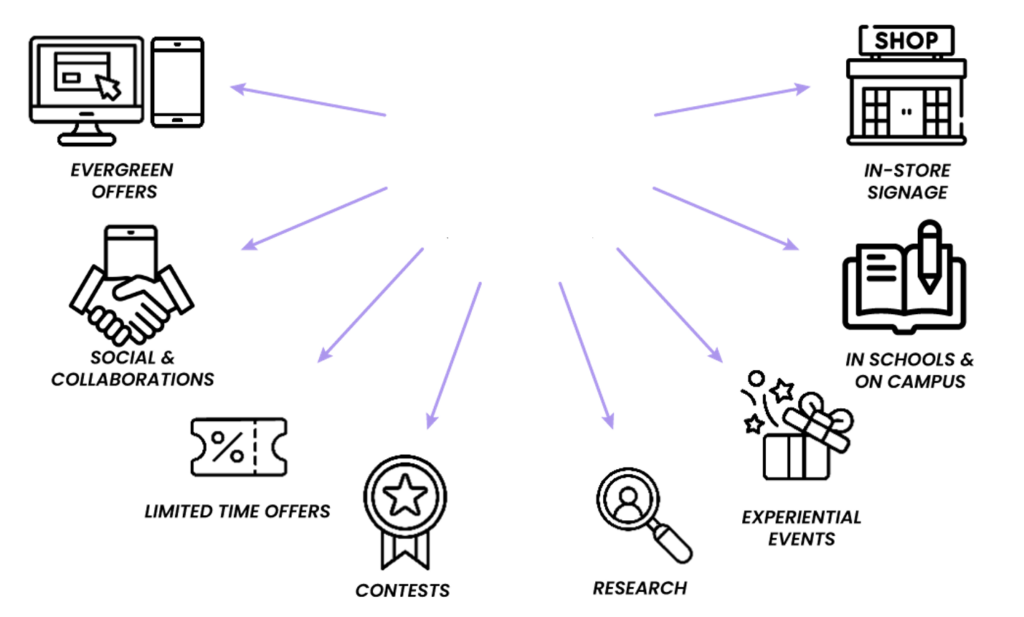 We'll Get You on Campus
SPC collaborates with high school and post-secondary schools across Canada to support students every step of the way. Our strong partnerships with faculty, student groups and campus associations go beyond awareness of the SPC membership, we create meaningful connections with students and allow their voices to be heard.
SPCxCIBC Partnership
Our exclusive financial services partnership with CIBC offers an additional tier of SPC membership through SPC+ to CIBC student and youth clients for free.
SPC+ members get deeper discounts, access to exclusive cash prizes, gift packs and experiences.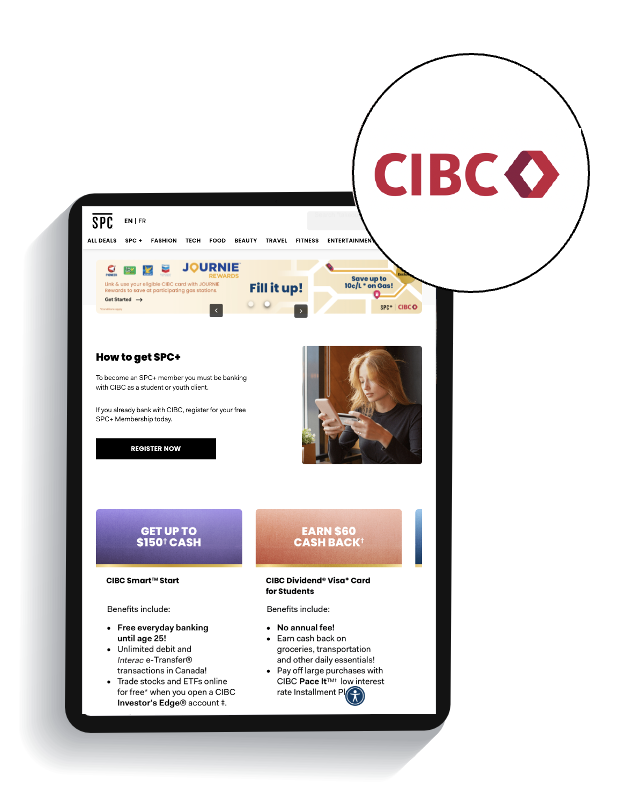 Benefits to providing an SPC+ offer
• SPC+ members typically have access to credit and therefore more spending power.
• An increased SPC+ offer results in larger basket size, higher conversion and loyalty.
• SPC+ transactions typically have a higher average spend.
• Your brand has increased awareness in the SPC platform and opportunity to participate in exclusive activations.