Our members are the new generation of consumers
Gen Z are ambitious, financially savvy and digitally native. Most importantly, they have spending power and know how to use it.
We understand the ever-changing trends from fashion to lifestyle to serve up the content our users want on the platforms they frequent.
Student's are able to become SPC members as of 14 years old – the beginning of their high school journey and continue shopping with us throughout their adolescence.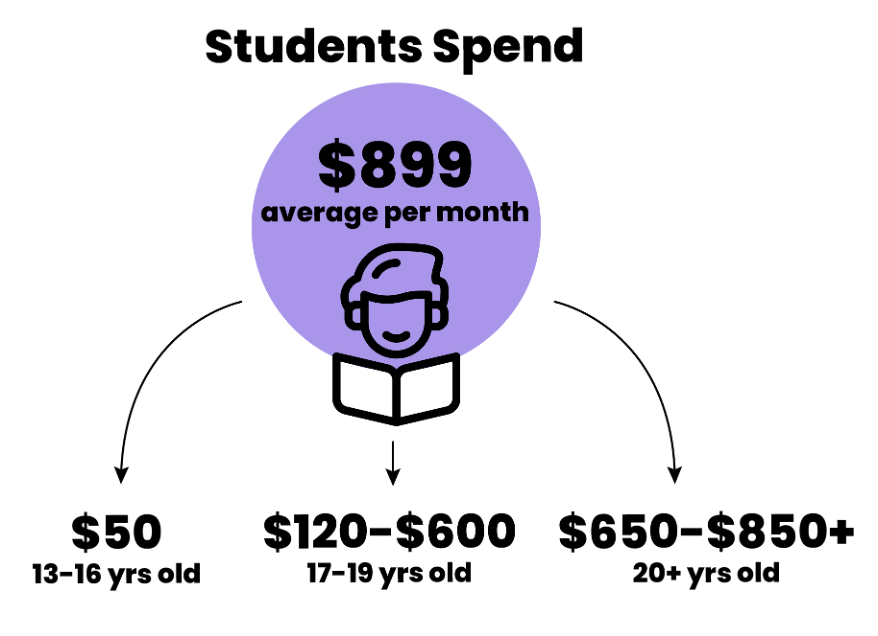 SPC Members are Engaged Shoppers
Our members are actively searching for the best deals from the best brands. As a paid program, we attract students that want to keep coming back. Not only do our members look to us for the latest trending brands, they continue to direct their spending power to our partner locations. The money they save with SPC means they can shop MORE.
of members have purchased an additional item when shopping with SPC.
of members have purchased more expensive items when shopping with spc.
Open dialogue between SPC and Gen Z
SPC's research team is always in conversation with Canadian students. We run regular surveys and research studies to get their take on shopping behaviour, student life, brands they're loving and more.
We customize research to answer the questions our partners have about…anything!
• What's happening in the Gen Z world
• Get SPC member feedback on your brand
• Analysis of the competitive landscape
• Discover trends in Gen Z spending
• MORE